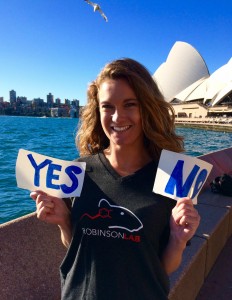 Charlotte Freeland PhD'21: I am pursuing my PhD in Biology with a concentration in Neurobiology & Behavior, starting in the fall of 2016.  My primary research focus examines the underlying mechanisms of risky decision-making, particularly what happens when these mechanisms go awry to cause excessive desire and motivation to pursue risky choices, as seen in drug and gambling addiction. I graduated from the University of Connecticut Honors Program with a B.S. in Physiology and Neurobiology and then came to Wesleyan University as the Lab Manger in the Robinson Lab.  As the first graduate student in the Robinson Lab, I grateful and thrilled for the opportunity to shape the direction of our research projects, cultivate scientific curiosity in our undergraduate researchers, and (hopefully) inspire future generations of female scientists.
Rebecca Tom BA/MA'17: I'm a Master's student from Brooklyn, NY. I'm a Neuroscience & Behavior and Biology double major, and I'm also pre-med. On campus, I'm a member of Wesleyan's only sorority, Rho Epsilon Pi. We are a close-knit group of women with diverse interests, and a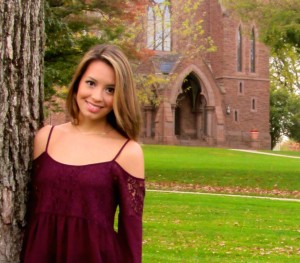 common goal: strengthening the role of women on campus, in the community, and in the world. This past summer, I worked at an early intervention and treatment center for autistic children ages 0-3 as an Applied Behavior Analysis Therapist. It was both interesting and challenging work, and I loved and learned a lot from the kids! This semester, I'm working as a Course Assistant for Behavioral Neurobiology.  In my spare time, I enjoy running and drawing. Possible post-grad plans include continuing research and attending medical school.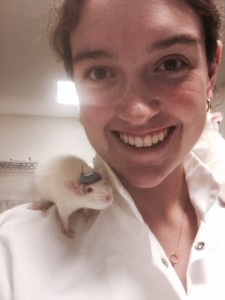 Emma Halter '17: I am a senior Neuroscience and Behavior major, primarily interested in animal behavior. Recently I've been investigating the effects of junk-food on decision-making and unconditioned reactions to taste and sugar. Outside of the Robinson lab my academic interests include marine biology and behavioral studies in social structures and intraspecies communication. After graduation I plan on continuing to graduate school in neuroscience or marine biology. I am a scuba diver and a varsity rower here at Wesleyan as well as working in the Robinson lab during the summer and school year.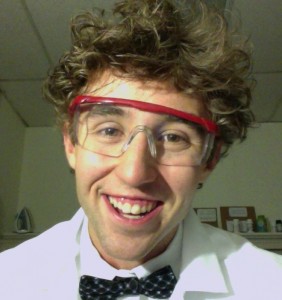 Fred Ayres '17: I'm a sophomore neuroscience and economics double major from Detroit, Michigan. On campus, I work in the Office of Community Service, where I spread awareness about homelessness and hunger within our community. I also work as a tour guide in the Admissions Office, giving prospective students an inside look at our campus. My other hobbies include running, blogging, and modeling.
Trinity Russell '17: I am a junior majo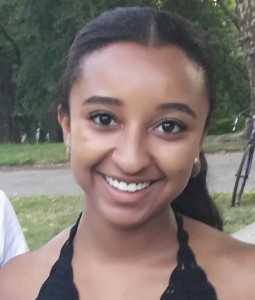 ring in Neuroscience & Behavior and Psychology. My research interests include the effects of nicotine on motivation for uncertain reward, as seen in gambling. On campus, I work as a Resident Advisor for the Office of Residential Life and a Peer Career Advisor for the Career Center. In my free time, I enjoy painting, traveling, and learning American Sign Language.
Olivia Lofaro '17: I'm a junior double majoring in Neuroscience & B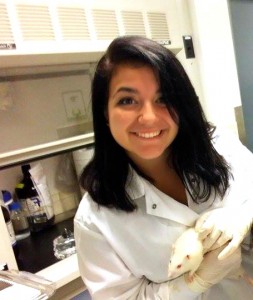 ehavior and Biology. I enjoy studying both animal and human behavior and outside of the Robinson Lab I work with children and young adults with autism and other developmental disorders. On campus, I work as a teaching assistant for Principles of Biology and am a part of Wesleyan's theater community. My non-scientific interests include reading, writing, acting, and singing. After graduation, I plan on continuing my research in neuroscience and possibly attending medical school.
Vaishvi Jhaveri '18: I am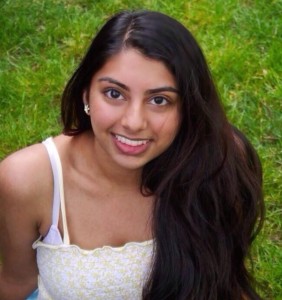 a sophomore from New York potentially double majoring in Neuroscience & Behavior and Dance. In the Robinson Lab, I am currently working with a novel approach of modeling loss to investigate the role of loss aversion in human gambling. On campus, I am a board member of the American Medical Students Association, which aspires to provide Wesleyan pre-med students support and community in order to maintain a commitment to personal and professional growth. I am also currently studying to become a certified EMT, and ultimately to work with an emergency medical service during the rest of my time at Wesleyan. In my free time, I enjoy reading, dancing, and playing strategic card games.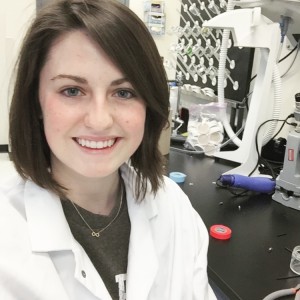 Carli Poisson '18: I am a junior and have been with the Robinson lab for over a year. I am originally from Bangor, ME, but made the trek 6 hours south to study at Wesleyan. I work as a lab manager and student researcher. I am particularly interested in the neuroscience of drug and food addiction, and how the two are related to one another but also distinct. This summer I worked at the University of Texas at El Paso in the SMARTMIND program studying how a high fat diet changes dopamine systems in the brains of rats, and how an omega-3 fatty acid supplement could prevent these changes. I am involved in reproductive health groups on campus and I am also a resident assistant. After Wesleyan, I plan on going to graduate school to continue neuroscience research.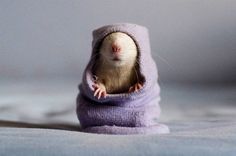 Ariel Ben-Ezra '18: I am a junior majoring in Neuroscience & Behavior. My research focuses on diet-induced obesity and its connection to decision making. Outside the lab, I am very active in the Wesleyan writing community and will be graduating with a creative writing certificate. I also enjoy reading, drinking tea, and coloring books. After Wesleyan, I hope to attend medical school and study psychiatry.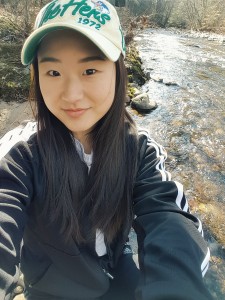 Ashley Wang '18: I'm a sophomore majoring in Biology, completing a pre-vet track in hopes of becoming a vet. I have a strong interest in animal behavior and medicine, and have volunteered and worked as a veterinary assistant in animal hospitals in the past. On campus, I'm on the board of Asian American Student Collective in an effort to encourage discussion and action within the realms of AA identity and politics. I'm also an active leader in Students for Consent and Communication, hoping to spread awareness of sexual violence and ultimately build a community of support and empowerment. In my free time, I enjoy hiking, camping, gardening, cooking, and art.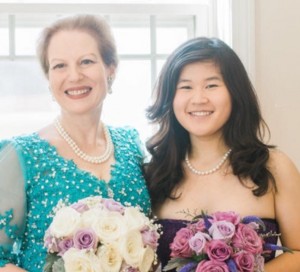 Anna Knes '19: I'm currently a freshman planning to double major in Neuroscience & Behavior and Psychology. In high school, I worked in a neurobiology lab researching the effect of subunit Nicastrin in Alzheimer's Disease. At the Robinson Lab, I look forward to learning more about motivation, reward, and its relationship to addiction. I also play on the Women's Varsity Squash Team, and, in my free time, I enjoy making visual art, teaching myself photography, and volunteering as a math tutor for second graders.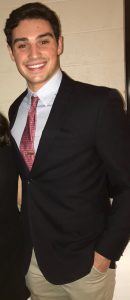 John Cote '19: I'm a sophomore here at Wesleyan and grew up in Syracuse, NY. I'm majoring in Neuroscience and Behavior and minoring in Data Analysis. My current research focuses on the link between uncertainty and incentive value in rats, and I am excited to keep learning more about motivation and reward, and how it can effect behavior. I'm also on the Varsity Men's Lacrosse Team, and for fun I love to read and learn about literature and poetry.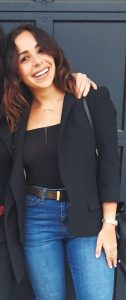 Callie Clibanoff '19: I am currently a sophomore from Lower Merion (home to Kobe Bryant), Pennsylvania, and I am majoring in Neuroscience and Behavior. My research is looking at how uncertainty effects incentive versus predictive value of cues in relation to gambling. Outside of lab, I am very involved with dance on campus, as well as tutoring local Middletown children. I am also a kickboxing instructor at a studio in Middletown and love to exercise in my free time! After graduation I hope to do more research and go to medical school to become a neonatologist!
Students conducting research in the laboratory will be investigating questions related to:
The role of uncertainty in reward and motivation and its relation to gambling
The impact of high-fat diets on generating excessive motivation for food related cues
The role of motivation circuits in generating intense attraction and craving for natural and drug rewards.