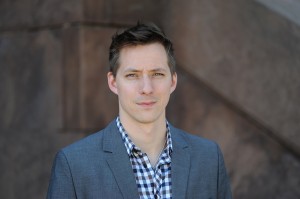 My research focuses on conditions and brain structures that exacerbate reward and the motivational value attributed to a cue, particularly in the context of addiction and cue-elicited craving and relapse. My approach includes the use of optogenetics combined with behavioral approaches to uncover the mechanisms underlying excessive attribution of incentive value for drug addiction, gambling and diet-induced obesity.
After growing up in France, I moved to the United Kingdom to study Neuroscience at the University of Sussex in Brighton, followed by graduate training in Experimental Psychology at McGill University, in Montreal Canada. After postdoctoral training at the University of Michigan with Dr. Kent Berridge, I joined the Department of Psychology here at Wesleyan University where I am currently an Assistant Professor of Psychology and Neuroscience & Behavior.
For more see Faculty page and University page.