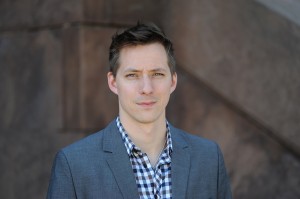 Research
My research focuses on conditions and brain structures that exacerbate reward and the motivational value attributed to a cue, particularly in the context of addiction and cue-elicited craving and relapse. My approach includes the use of optogenetics combined with behavioral approaches to uncover the mechanisms underlying excessive attribution of incentive value for drug addiction, gambling and diet-induced obesity.
Assistant Professor of Psychology, Neuroscience & Behavior and College of Integrative Sciences
CV // Pubmed // Google Scholar // LinkedIn // Twitter // Instagram
---
Background & Education
After growing up in France, I moved to the United Kingdom to study Neuroscience at the University of Sussex in Brighton, followed by graduate training in Experimental Psychology at McGill University, in Montreal Canada under the supervision of Dr Keith Franklin. After postdoctoral training at the University of Michigan with Dr. Kent Berridge, I joined the Department of Psychology here at Wesleyan University where I am currently an Assistant Professor of Psychology and Neuroscience & Behavior.
Postdoctoral Training
University of Michigan (2009-2013)
Advisor: Kent C. Berridge, PhD
Graduate Training
PhD in Experimental Psychology (2005-2009)
MSc in Experimental Psychology (2002-2004)
McGill University
Advisor: Keith Franklin, PhD
Undergraduate Training
BSc Hons. Neuroscience (1998-2001)
Sussex University
---
Awards & Honors
NIDA R03 (DA045281) – 2018
Winter Conference on Brain Research Travel Fellow, Whistler, BC – 2018
Winter Conference on Brain Research Outstanding Poster Award, Whistler, BC – 2018
Grants in Support of Scholarship (GISOS) – 2017
National Center for Responsible Gaming (NCRG)- 2016
Experiment.com – 2016
Grants in Support of Scholarship (GISOS) – 2015
Grants in Support of Scholarship (GISOS) – 2014
Post-Doctoral Fine Science Tools Travel Award – 2012
McGill Graduate Studies Fellowship – 2008 & 2009
McGill Alma Mater Student Travel Award – 2005, 2007-2009
Michael Quek Teaching Assistant Award – 2006
Council of Canadian Departments in Psychology (CCDP) Certificate of Teaching Excellence – 2003-2005
For more see Faculty page and University page.